Do You Need Bush Trimming service On Your Property? We Can Help!
Many homeowners think of landscape maintenance as just referring to cutting grass and spraying for weeds. But what about when your yard needs shrub and bush trimming? All of a sudden, your affordable landscape service states that to trim your bushes is a specialty option. They'll charge a fortune to cut the areas that their monthly yard service already should handle. Instead, you can always call Precise Cut Landscaping to handle all your yard care service needs. We offer the best in town, landscaping solutions! When your bushes and shrubs are overgrown, drooping, or are just a mess, call us for better trimming services. We guarantee better-looking bushes fast each time! For the affordable option in complete landscaping services, you can always rely on us for better pricing and results. Call now to schedule us for your best bush trimming options!
Memphis Bush Trimming
Some homeowners think that trimming their hedges, shrubs, and bushes means lopping off a ton of branches at once. However, that's precisely how most plants become damaged, sometimes beyond repair. Because many bushes and shrubs are used for privacy and as natural fencing, we often forget that they are living things. And as is the case with all types of plants, removing too much at once is dangerous. Each limb that gets removed is another source of nutrients stripped away. The plants need time to heal before it unexpectedly loses more, but that is when most homeowners continue to prune. As a result, their bushes enter into a state of shock, and most fail to recover. A quick trim suddenly becomes an expensive bush replanting situation! Before you cause more harm than good, let our landscaping professionals tend to your home's bushes. We promise better care and faster results, all at the lowest pricing possible. Our landscaping experts help you save on the best quality shrub and bush maintenance services. Call today for your best plant trimming options!
Trimming Versus Pruning
Other companies seem to mistake pruning for trimming. Unfortunately, the average homeowner isn't going to know the difference, either. Both are valid services, and your plants do benefit from pruning. But while pruning is a more cosmetic application, trimming creates a healthier plant. Pruning is useful for small areas of dead leaves or overgrowth. Trimming, on the other hand, is for larger branches that need to go. When thicker branches grow in too thick, it reduces the available sunlight to the base, as well as other plants. Just one healthy limb can ruin the rest of your garden! Instead, we offer dedicated trimming to make the most of any set of bushes. Whether you depend on them for privacy or need their appearance improved, we are here for you!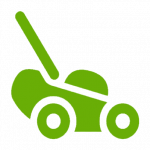 How you mow, when you mow and what you mow with will all make a difference in the keeping your lawn looking and feeling its best.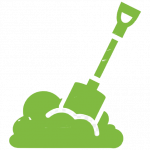 A mulch is a layer of material applied to the surface of soil. Reasons for applying mulch include conservation of soil moisture,.....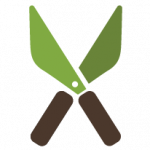 When you are removing the dead, loose, or infected branches or stems from its respective plant, you are pruning.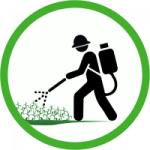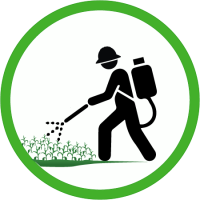 Weed control is the botanical component of pest control, which attempts to stop weeds, especially noxious weeds, from competing .......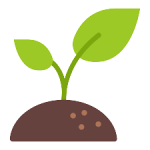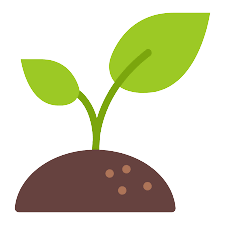 Overseeding is the process of planting grass seed into an existing lawn. This is done to improve your lawn's overall look and health,.....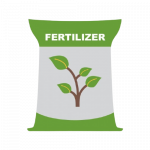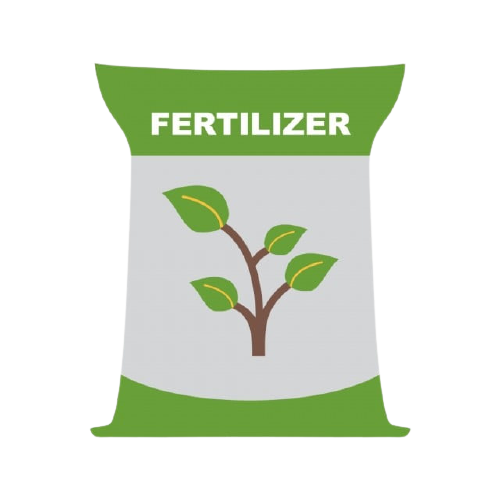 It's a good idea to fill it on a tarp, so you can easily gather any spilled fertilizer. Apply fertilizer around the perimeter of the lawn first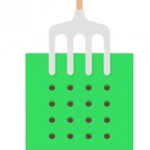 Simply put, lawn aeration is the process of making small holes by pulling out small soil plugs (or cores) throughout your lawn...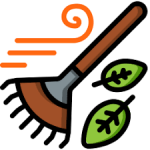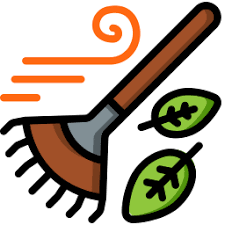 Neglecting to remove dead leaves from your lawn suffocates your grass and kills it, inhibits water evaporation, and conceals dangerous.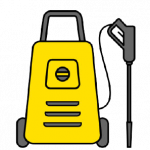 Want to blast away dirt and grime? Pressure washing is a solution for cleaning all kinds of exterior surfaces and restoring them....